Our Products
Radiant Above Ground or Semi-Inground Pools
The most versatile above ground pool available.
Create the back yard of your dreams with a Radiant pool. This pool can be built for you as an above ground pool or banked into that slope off your back deck. There are not many flat spots in southwestern Virginia and this is the pool for our beautiful mountains.
With innovative engineering and superior structural integrity, this pool is built for years to come. This American made pools backs up their claim with a FULL LIFETIME, NON PRO-RATED warranty and FULLY TRANSFERABLE against any manufacturing defect. No other pool on the market offers you that piece of mind or as many options!
For additional information please stop in for details or check out their site http://www.radiantpools.com/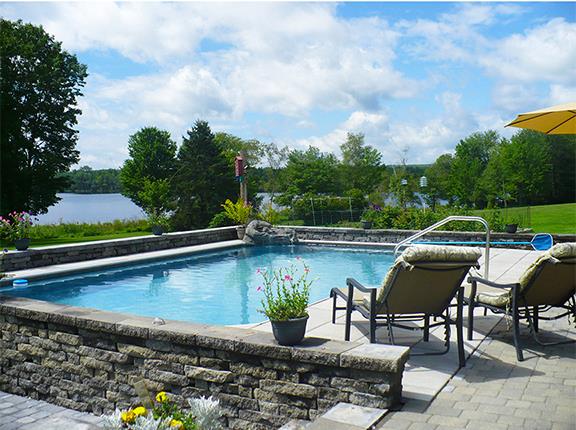 Radiant Pools